The modern way to create POC devices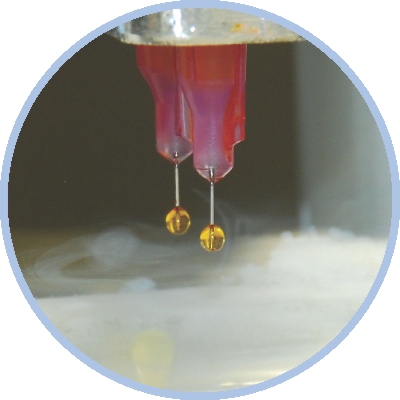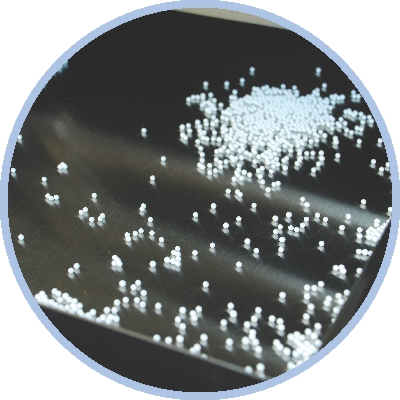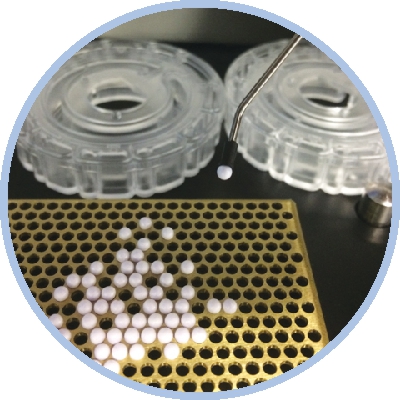 Single-Assay Beads
Single-Assay beads are liquid droplets that have been lyophilized as precise and durable spheres. Beads are custom formulated and provide ready-to-use reagents for a single assay. When rehydrated under assay conditions, beads rapidly release their ingredients into the assay milieu.
Lyophilized beads are room temperature stable, convenient to use, and can greatly improve the ease of setting up assay reactions. These assay beads can also circumvent some of the common challenges that assay developers face, such as the stabilization and incorporation of assay components into microfluidic cartridges.
Single-Assay Applications
Single-use disposable cartridges and hand-held readers are the gold standard in modern point-of-care (POC) diagnostic technology. Complete lab-on-a-chip or MEMS platform technologies are commercially available for chemical, enzymatic, immunological, and nucleic acid diagnostic assays. Lyophilized beads are aptly suited to all these applications.
Single Assay Bead Solution
In many cases, Single-Assay lyophilized beads provide the only means by which microgram quantities of dry assay reagent can be delivered into disposable microfluidic cartridges and rapid assay devices. Some customers use high-speed automated processes to deliver the assay beads into cartridges. During such automation, it takes only a second for the robotics to pick up a single bead from the bulk tray and place it inside a cartridge.
Advantages of Lyophilized Reagents
The use of lyophilized or freeze-dried reagents has become popular in molecular assays for several reasons.
Convenient: Lyophilized reagents reduce the setup time of the assays.

Reliable: Single-assay beads reduce pipetting errors.

Cost-effective: Lyophilized beads do not require costly dry-ice shipping methods. Their ambient-temperature-stable quality reduces product waste from the short expiry dates of cold-stored products.

Reagent protective: Lyophilized reagents avoid the damaging effects of multiple freeze-thaw cycles.