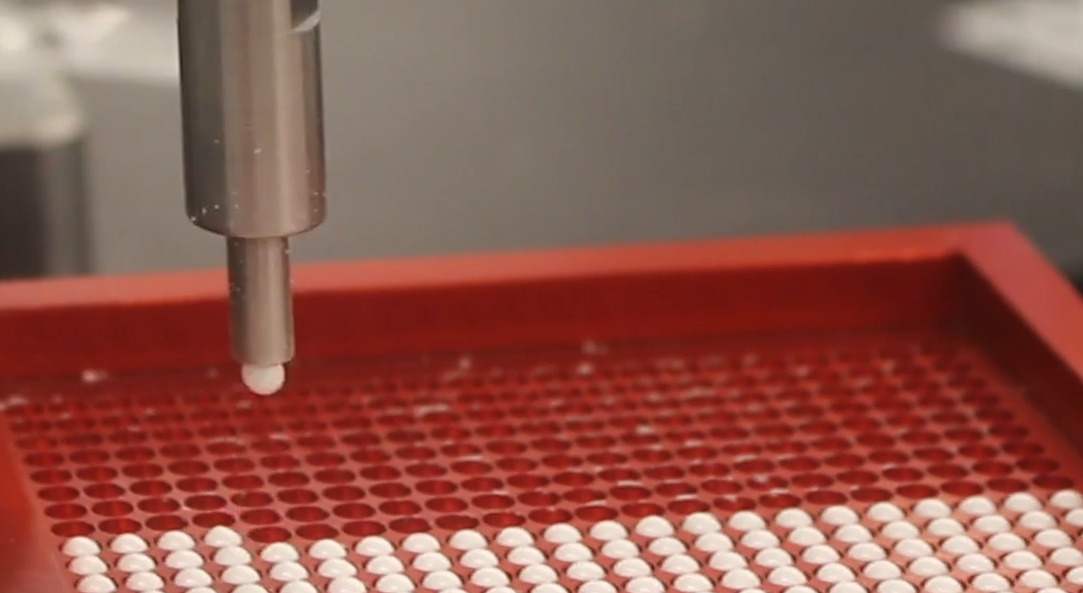 Evik Diagnostic Innovations Inc. is your cooperative partner for the development of automated solutions to assemble and package your custom DxSpheres into bespoke sub-assemblies at high production volumes to meet your increasing sales demand.
In 2022 we consolidated and expanded our manufacturing facility in Kanata, Ontario. Our latest expansion provides a temperature and humidity-controlled assembly venue for efficient automated production utilizing our EVIKTM branded DxSpheres and our client's custom robotics, aided by our on-site operational and technical resources.
In this first phase of our collaborative automation cell, Evik Diagnostics assisted in our client's development of a fully automated production line that supports the complete assembly and packaging of up to 1,200 micro-fluidic cartridge assemblies per hour.
We also provide our clients with an efficient solution for small to medium levels of assembly with our flexible robotic station/platform. This platform will provide our clients the benefits of automation with the flexibility and production agility required when entering emerging markets. Our first generation of this platform has the capability to place up to eight different beads into a wide array of custom cartridge configurations.
Single-Assay Applications
Single-use disposable cartridges and hand-held readers are the gold standard in modern point-of-care (POC) diagnostic technology. Complete lab-on-a-chip or MEMS platform technologies are commercially available for chemical, enzymatic, immunological, and nucleic acid diagnostic assays. Lyophilized beads are aptly suited to all these applications.
Examples of Packaging Options
Microcentrifuge tubes

Multiwell plates

Cuvettes

Screw-cap vials
Examples of Systems in Which Beads Can Be Used
Proprietary devices

Microfluidic cartridges
Successful Projects