Evik Diagnostics operates from a modern facility in Ottawa, Canada.
We strive to provide manufacturers of rapid diagnostic assays and immunological and molecular diagnostic assays with dry reagent components that are ambient temperature stable. We help our customers speed up reagent formulation processes, and also advise customers on micro-fluidic device development and assembly.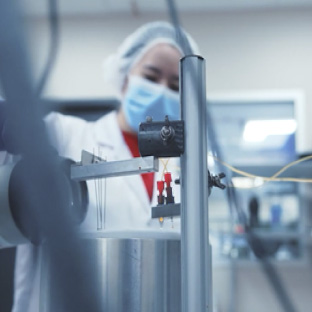 Our strategic partnership with Lyolab Diagnostics of Columbia, Missouri ensures we are well equipped and capable of producing small batches of lyophilized beads with fast sample turnaround time to our US based customers.
Contact Us
Offering unprecedented expertise for the development, optimization, and validation of Single-Assay lyophilized beads - our contract manufacturing is second to none.
We can lyophilize your proprietary reagents, or assist you in tailoring reagents to obtain the optimum bead for your required application.
Our team can perform both low and high-volume fabrication of Single-Assay lyophilized beads for start-up and established companies. We also partner with customers to design solutions for new and emerging diagnostic products.
Quality Standards
Evik Diagnostics is an ISO 13485:2016 certified manufacturer. Our certification represents our deep commitment to international quality standards. Whether medical or non-medical, we can help you with Single-Assay bead development and manufacturing.