The modern way to create POC devices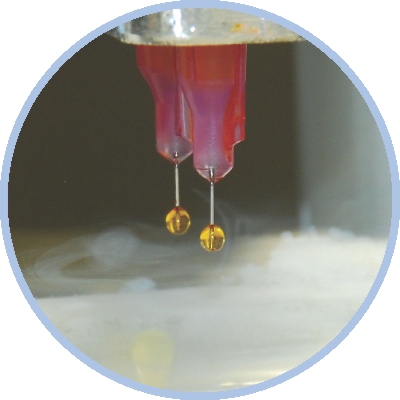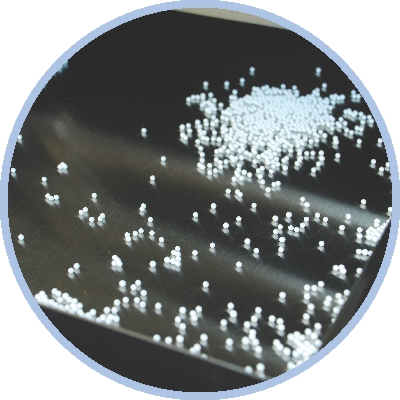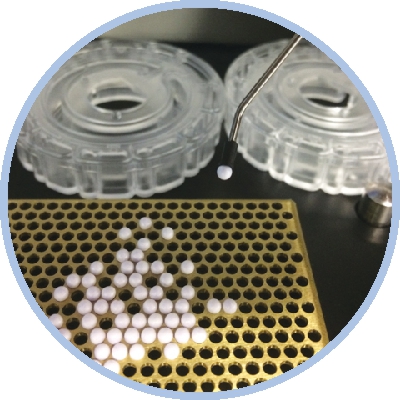 Single-Assay Beads
Single-assay beads are liquid droplets that have been lyophilized as precise and durable spheres that can be packaged into devices and rehydrated when assayed. Beaded reagents are robust, room temperature stable, and can be instantly rehydrated. Single-assay beads are a custom designed, ready-to-use lyophilized mix containing all the necessary components to run a single assay.
Single-Assay Applications
Single-use disposable cartridges and hand-held readers are the gold standard in modern point-of-care (POC) diagnostic technology. Complete lab-on-a-chip platforms are commercially available and include chemical, enzymatic, immunological, and nucleic acid diagnostic assays.
Assay developers face common challenges such as stabilizing and incorporating the assay components into micro-fluidic cartridges.
Single Assay Beads Solution
A lyophilized reagent bead is the best alternative for assay reagent incorporation. Single-assay lyophilized beads are very convenient, and in many cases provide the only means to deliver microgram quantities of dry assay reagent into disposable microfluidic cartridges and rapid assay devices. Assay reagent components can be converted into durable beads with precise weights and dimensions. Beads can be dispensed into cartridges in a high-speed automated process, taking only a second to pick up a single bead from the bulk tray and place it inside the cartridge.